83 F. high in the Twin Cities Sunday.
80 F. average high on August 18.
78 F. high on August 18, 2012.
90s off and on for the next 2 weeks? Models show some cooling after Labor Day.
70+ dew point likely by Wednesday.
Hot Flash
During an "average summer" (oxymoron) residents of the Twin Cities enjoy 13 days at/above 90F. So far this year we've had 9 days of 90-plus; the last time we sizzled above 90F was July 18. It looks like we're about to make up for lost time.
The same inflamed airmass sparking massive fires across Oregon and Idaho will spark 4-6 days at/above 90F the next 9 days. Dew points surge into the 70s by midweek, making it feel like 100F in the shade.
Heading to the State Fair later this week? Stay hydrated, try to avoid the midday sun - take frequent breaks. Is the Food Court air conditioned? I seriously doubt it.
T-storms may flare up late Wednesday into Friday, providing temporary relief - no widespread cooling is expected until the first week of September.
Will we have a mild autumn? The atmosphere has an uncanny ability to "even things out".
Considering snow lingered into May and it's been unseasonably cool for the last 4 weeks I suspect we'll enjoy a warmer than average autumn, continuing the trend of recent decades. Odds favor a very mild El Nino into the winter months, meaning a very slight mild bias. We'll see.
For now prepare for one of the hotter 1-2 weeks of the summer.
* photo above: FEMA.
Summer Rerun
. Highs approach or exceed 90F today, tomorrow and Wednesday before slight (temporary) relief late week; another run of 90s next weekend, according to ECMWF guidance. Dew points peak in the low 70s Wednesday before dipping (briefly) early Friday, then returning to muggy 60-70F levels next week. The best chance of T-storms may come Wednesday night into Thursday.
Sizzling Last Week Of August
. If the models are on the right track the next 2 weeks may rival the heat we enjoyed back in early July. GFS data has highs in the low to mid 90s into Labor Day Weekend.
Shift In The Pattern
. The (amazingly) persistent kink in the jet stream that has funneled a parade of Canadian cool fronts south of the border, sparking frost over the Minnesota Arrowhead and 30s over interior New England in recent days will become more progressive, blowing west to east, allowing a heat bubble to expand eastward into the Plains and Midwest by midweek. Animation: WeatherNation TV.
Summer Swoon
. We're not done with the Dog Days, not even close. The map above shows predicted temperature anomalies from Thursday into Monday of next week; readings as much as 10-20 F. above average over northern Minnesota and Wisconsin. Graphic: NOAA CPC and Ham Weather.
"
Augtober".
Folks living in "Hotlanta" have to be scratching their collective heads right about now. Friday's high of 67 F. was only the 16th time the high temperature on a given day has been cooler than 70 F. Highs held in the 60s again Saturday as well. Talk about a mixed-up weather map. Graphic: WeatherNation TV.
Moisture Needed To Ease Drought
. We're running about a 1 to 1.5" rainfall deficit across much of Minnesota - we can make up for that with one good frontal passage and T-storm outbreak (which may happen Thursday). The situation is much worse out west, a nearly 10" rainfall deficit for western Nebraska and Wyoming - the drought continues to worsen over the western third of the USA. Map: NOAA and Ham Weather.
10,000 Homes Threatened As Idaho Wildfire Spreads To 92,000 Acres
. Here's a clip from NBC News and
U.S. News and World Report
: "
A raging wildfire near the upscale Idaho ski town of Ketchum early Sunday was threatening over 10,000 homes at it burned nearly 93,000 acres on its 11th day. The number of residences evacuated by the Beaver Creek Fire had risen to more than 2,300 by Saturday evening, even as crews made some progress on the wildfire's south end along the borders of darkened foothills west of the resort town of Hailey. The fire is 6 percent contained
. .."
Photo credit
above: Jim Urquhart / Reuters. "
A tanker helicopter drops water as a firefighter works to douse a hot spot at the Beaver Creek wildfire outside Hailey, Idaho, on Saturday
."
Wildfires' Size, Scope Biggest Since Yellowstone Blace In '88
. The fire in Idaho is gargantuan - here's an excerpt from a description at
The Idaho Statesman
: "...
In 13 of the past 25 years, more than 5 million acres of wild land has burned in the nation. In 2012, 2008 and 2007, more than 9 million acres were burned, and eight of the nine worst fire years since 1960 have taken place since 2000. A generation of firefighters has been humbled, facing conditions their predecessors never imagined. The fires, driven by a warming climate, bountiful fuels and a growing population living on lands that once were wild, are reshaping the ecosystem and the human communities within
...
A Department of Agriculture report predicts that the acreage burned by wildfires will double by 2050 to about 20 million acres annually. Another USDA report predicts that for every 1.8-degree temperature increase the earth experiences - expected by 2050 - the area burned in the western U.S. could quadruple. "The largest issue we now face is how to adapt our management to anticipate climate-change impacts and to mitigate their potential effects," Forest Service Chief Tom Tidwell told Congress this year
..."
Photo credit
above: "
A helicopter descends in the Golden Eagle Subdivsion to refill with water from a pond while battling the Beaver Creek Fire on Saturday, Aug. 17, 2013 north of Hailey, Idaho
." (AP Photo/Times-News, Ashley Smith).
Quiet In The Tropics - For Now.
Here is an excerpt of an Alerts Broadcaster briefing that went out Sunday morning: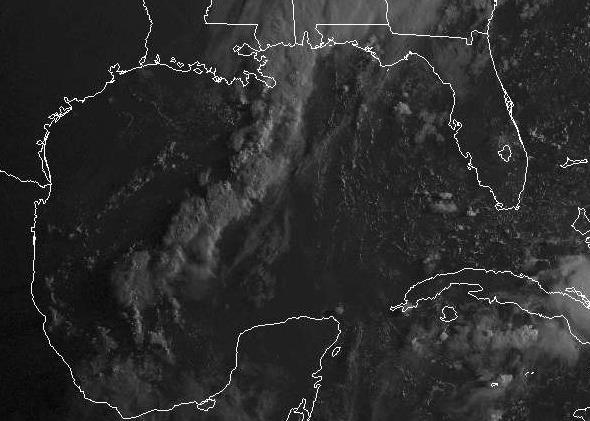 Tropical Wave Weakens In Southwest Gulf of Mexico
. Too much wind shear and dry air has weakened the storm pushing westward across the southern Gulf of Mexico, the potential for tropical storm conditions much lower across southern Texas.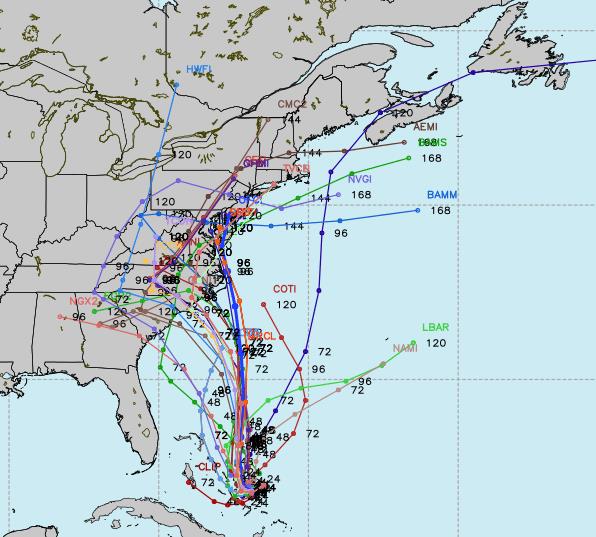 Fizzling Storm Potential
. The weak tropical wave is forecast to push into Mexico - enhancing rainfall amounts over south Texas, but right now we don't anticipate widespread flash flooding.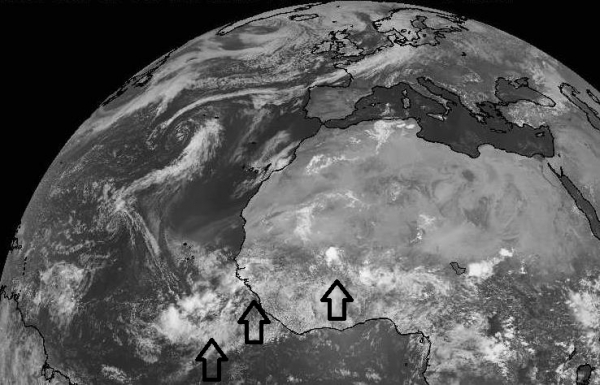 What We're Watching
. Satellite imagery shows more storms over Africa, capable of intensifying into tropical storms or hurricanes over the next 1-2 weeks, with potential impact on the USA after September 1. No significant tropical risks are brewing for the U.S. coastline between now and Labor Day.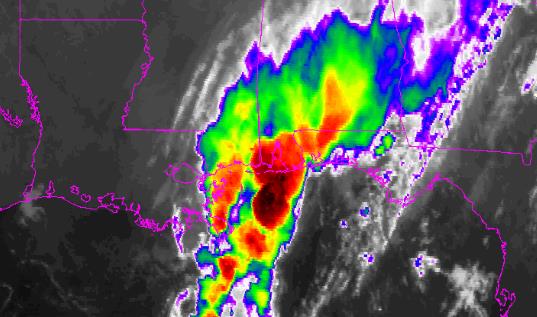 Flash Flood Potential
. Persistent, redeveloping ("training") thunderstorms may drop as much as 4-6" rain today on Mobile and Pensacola, with significant urban, stream and river flooding possible, especially over the far western panhandle of Florida. Facilities in these areas should be on alert for moderate to major flood potential.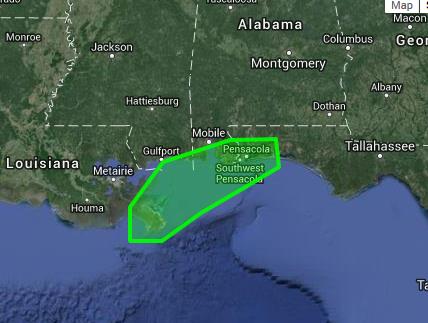 Flash Flood Risk
. NOAA is monitoring an area of the central Gulf Coast, where flood warnings are imminent from a stalled line of thunderstorms.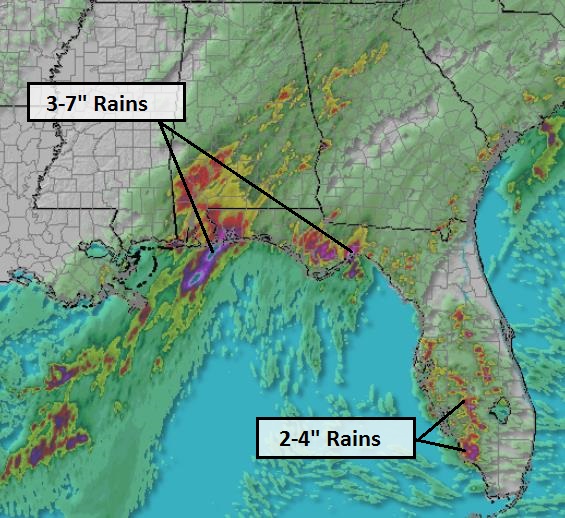 15-Hour Rainfall Amounts
. Our internal Alerts Broadcaster models are printing out excessive amounts of rain near Pensacola, as much as 7", with 3-5" rains possible near Tallahassee, as much as 2-4" from Tampa southward to Naple and Fort Myers. A stalled frontal boundary will continue to focus torrential rains on coastal Alabama and much of Florida for the next 2-3 days - some of this moisture streaming northward from the fizzling tropical wave in the Gulf of Mexico.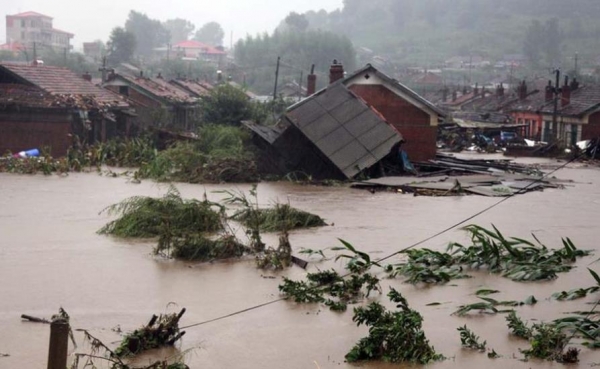 Historic Flooding
. It's being called the worst flooding in northeast Russia and China since 1897. Tens of thousands of homes and apartments have been damaged or destroyed by rising water - An estimated 140,000 Chinese and an additional 17,000 Russians have been evacuated from their homes in recent days. Photo: Tagesschau.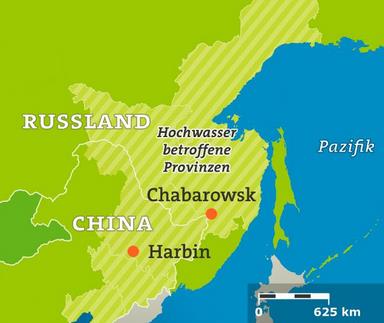 Hardest Hit Regions
. The worst river flooding has been reported from Harbin, China northward to Chabarowsk, Russia. Source: Tagesschau.
Summary
: the potential for tropical storm formation has dropped close to zero for South Texas, but moisture from that dying tropical wave is fueling very heavy thunderstorms, which have temporarily stalled near Mobile and Pensacola, setting up a scenario for serious flash flooding today and Monday. Otherwise the tropics are (temporarily) quiet with no major risks looking out 7-10 days, but hurricane potential may heat up after September 1. Meanwhile portions of China and Russia are experiencing the worst flooding in over a century. We'll keep you posted.
Up To 100,000 Face Evacuation In Russia's Flood-Hit Far East
. More details on historic flooding from
The Chicago Tribune
; here's an excerpt: "
As many as 100,000 people may be evacuated from their homes near Russia's border with China if the region's biggest floods for 120 years get worse, Russian media reported on Saturday. The floods, caused by a month of unusually heavy rain, are not expected to start receding until early September, the head of Russia's hydrometeorology monitoring service told news agency Ria Novosti. Television footage showed residents rowing boats past half-submerged houses and military vehicles dumping gravel to counter the floodwater, which has already led to the evacuation of about 170,000 people from the Amur, Khabarovsk and Jewish Autonomous regions
..."
Photo credit
: ITAR/TASS. "
An aerial view of a flooded village in the Amur region in Russia's Far East on August 14
."
Russia's Worst Flooding Prompts Emergency In Far East Regions
. More on the massive floods gripping far eastern Russia at
Bloomberg Businessweek
: "
More than 300 millimeters (11.8 inches) of rain fell on the Amur, Khabarovsk and Primorye regions from July 1 through Aug. 12, causing floods there and in the neighboring Jewish Autonomous Region, according to data from the weather center. Some areas in the Far East received a year's rain in the period, the center said yesterday. "We have never seen such a large-scale flood in our country's history," Alexander Frolov, chief forecaster at the center, said today on state television channel Rossiya 24. "The flood covers territory from Lake Baikal to the Pacific Ocean
..."
Photo credit
above: "
Flood waters sweep the Bolshoy Ussuriysky island near the city of Khabarovsk
." (RIA Novosti/Vitaliy Ankov). Courtesy of
RT.com
.
Many Floridians Face Rising Tide Of Flood Insurance Costs
.
SunSentinel
has the story - here's the introduction: "
More than 268,000 property owners in Florida -- including 71,747 in South Florida -- face potential rate increases of hundreds or even thousands of dollars a year for flood-insurance premiums, mostly for low-lying homes and businesses along the waterfront. Those with second homes in the lower parts of a flood zone or who live in frequently flooded places have been hit since January with premium increases of 25 percent a year. Starting in October, thousands more who have gotten relatively cheap premiums for years under the National Flood Insurance Program will face the same rate increases. And premiums will continue to rise by 25 percent every year until they reach a point considered actuarially appropriate for the risk of floods in a state frequently battered by hurricanes, tropical storms and torrential rains.
.."
40 Maps That Explain The World
. I thought this was interesting and visual, one of 40 maps that put global trends into perspective, courtesy of
The Washington Post
. Here's an excerpt: "
Maps can be a remarkably powerful tool for understanding the world and how it works, but they show only what you ask them to. So when we saw a post sweeping the Web titled "
40 maps they didn't teach you in school
," one of which happens to be a WorldViews original, I thought we might be able to contribute our own collection. Some of these are pretty nerdy, but I think they're no less fascinating and easily understandable. A majority
are original to this blog
(see
our full maps coverage here
), with others from a variety of sources. I've included a link for further reading on close to every one
..."
Graphic credit
above: "
This NASA moving image, recorded by satellite over a full year as part of their
Blue Marble Project
, shows the ebb and flow of the seasons and vegetation. Both are absolutely crucial factors in every facet of human existence — so crucial we barely even think about them. It's also a reminder that the Earth is, for all its political and social and religious divisions, still unified by the natural phenomena that make everything else possible
."
TODAY: Sunny, heating up. Dew point: 64. Winds: S 10-15. High: near 90
MONDAY NIGHT: Mostly clear and warm. Low: 71
TUESDAY: Hot sun, feels like 96+ High: 92
WEDNESDAY: Steamy sun, stray storm. Dew point: 70. Wake-up: 72. High: 93
THURSDAY: Tropical, more numerous storms. Wake-up: 71. High: 86
FRIDAY: Very slight relief, still sticky with intervals of sun. Wake-up: 72. High: 87
SATURDAY: Sweat-on-a-stick. Hot sun. Dew point: 71. Wake-up: 73. High: 91
SUNDAY: Dog Days hang on. Hazy sun. Wake-up: 72. High: 93
* photo above: AP, Kansas City Star, David Eulitt.
Climate Stories...

Cartoon
courtesy of
Dave Granlund
.
Map: Global Flood Damage Could Exceed $1 Trillion Annually By 2050
.
Mother Jones
has the story; here's an excerpt: "
As climate change intensifies, one of the most surefire threats we're bound to face is increased flooding of coastal cities brought on by sea level rise. Taxpayers worldwide will be faced with more whopping bills—like the estimated $60 billion cost of Superstorm Sandy—to clean up damage in the wake of these events. But just how much money are we talking about here? According to a study out today in Nature, it's a freakishly large number: A dangerous combination of rising seas, sinking land, and growing coastal development could push global flood damages to well over $1 trillion every year by 2050
..."
Map credit
above: Tim McDonnell/Climate Desk.
China's Voyage Of Discovery To Cross The Less Frozen North
. Here's an excerpt from
The Guardian
: "
Global warming means that the Arctic's fabled Northern Sea Route could soon be ice-free in summer, slashing journey times for cargo ships sailing from the Far East to Europe. Which is why the Yong Sheng, a rust-streaked Chinese vessel, is on a truly historic journey...But global warming has transformed the Arctic in recent years and its summer ice cover has dropped by more than 40% over the last few decades, raising the prospect that it may soon be possible to sail along the Arctic's sea routes with ease – a notion that is proving irresistible to shipping lines, not to mention mining companies as well as oil and gas exploration firms. All believe the region is ripe for exploitation
..."
Photo credit
above: "
Summer ice cover in the Arctic has dropped by more than 40% over the last few decades
." Photograph: Goncalo Diniz/Alamy.
Global Warming Changing Alaskan Landscape
. Here's an excerpt of a story at
houmatoday.com
: "
From my perspective alone, it is hard in Alaska to ignore signs of climatic warming. On our first visit here in 1978, we had been aboard a ferry which paused about a quarter mile from the face of the Columbia glacier, about midway between the coastal towns of Valdez and Whittier. This trip we visited the Columbia again by tour boat. This time its face, which regularly "calves" icebergs into the water of Prince William Sound, is now more than seven miles farther inland. It has receded, shrunk, melted back, seven miles in 35 years. It still snows heavily in the region. Valdez reports 25 to 30 feet of snow every winter, but the summer melting has accelerated. Permafrost: Across Alaska, the surface soil, even in summer, is underlaid by permanently frozen earth, which is rock-hard, and root and shovel proof
..."
Photo credit
above: "
A view of North America's tallest peak, Mount McKinley, on Tuesday, Aug. 13, 2013, from the Stony Dome area of Denali National Park and Preserve, Alaska
." (AP Photo/Becky Bohrer).
Richard Branson And James Cameron Want To Save The High Seas
. Here's a clip from an interesting article at
The Los Angeles Times
: "...
At particular risk are international waters that lie beyond the jurisdiction of any country, known as the high seas. This vast realm constitutes two-thirds of the oceans and covers nearly half the planet's surface, and harbors the largest remaining reservoir of unexplored biodiversity left on Earth. Yet these waters face escalating pressure from overfishing, deep seabed mining, ocean acidification, chemical and noise pollution, huge gyres of plastic waste, dead zones, ship traffic and destructive fishing tactics such as bottom trawling. Like most commons, the high seas are poorly regulated. Environmental controls on mining, fishing, pollution and shipping are inconsistent, weak or altogether absent. There are no uniform requirements to assess and manage industrial activities, no mandate for modern, ecosystem-based management, and no mechanisms to create marine refuges where sea life can live undisturbed
..."
Photo credit
above: "
The United Nations this week will weigh an agreement to regulate activity in international waters outside the jurisdiction of any country. Above, a sea turtle swims near a coral reef in the Pacific Ocean
."
(

Steve De Neef / Greenpeace/EPA

)
Cartoon
by Joel Pett, Cartoon ArtsInternational.
Climate Change: Forecast For 2100 Is Floods And Heat, And It's Man's Fault
. Here's a clip from a story at
The Telegraph
: "The UN Intergovernmental Panel on Climate Change also said there was a 95 per cent likelihood that global warming is caused by human activities. That was the highest assessment so far from the IPCC, which put the figure at 90 per cent in a previous report in 2007, 66 per cent in 2001, and just over 50 per cent in 1995. Reto Knutti, a professor at the Swiss Federal Institute of Technology in Zurich, said: "We have got quite a bit more certain that climate change is largely man-made. We're less certain than many would hope about the local impacts." The IPCC report, the first of three in 2013 and 2014, will face intense scrutiny particularly after errors in the 2007 study, which wrongly predicted that all Himalayan glaciers could melt by 2035..."
Photo credit
above: "
Photo: ASHLEY COOPERS/ALAMY.
Expert: Climate Change Demands Behavioral Change
. Here's an excerpt from a story at
The Baptist Standard
: "...
Christians, in particular, should recognize climate change most directly affects people who are least able to adapt, said Hayhoe, founder and chief executive officer of ATMOS Research. "We are told (in the Bible) to love our neighbors as ourselves," she said, adding love demands each Christian act as a good steward of creation. When she examines research on climate change, Hayhoe explained, she likes to think of the data as God's voice to his people.
Earth has 'low-grade fever'
"God's creation is telling us it's running a fever—a low-grade fever," she said. People traditionally view weather patterns like a driver whose eyes are fixed on the rearview mirror, without considering changing conditions, she said. The climatological history of the High Plains demonstrates cyclical change between hot and cold, wet and dry.
.."
Photo credit
above: "
Herb Grover, dean of the School of Mathematics and Sciences at Wayland Baptist University, moderates a forum on the Plainview campus featuring Katharine Hayhoe, director of the Climate Science Center at Texas Tech University
." (PHOTO/Wayland Baptist University).